Contender number one!
Freya Purse made from Furniture Upholstery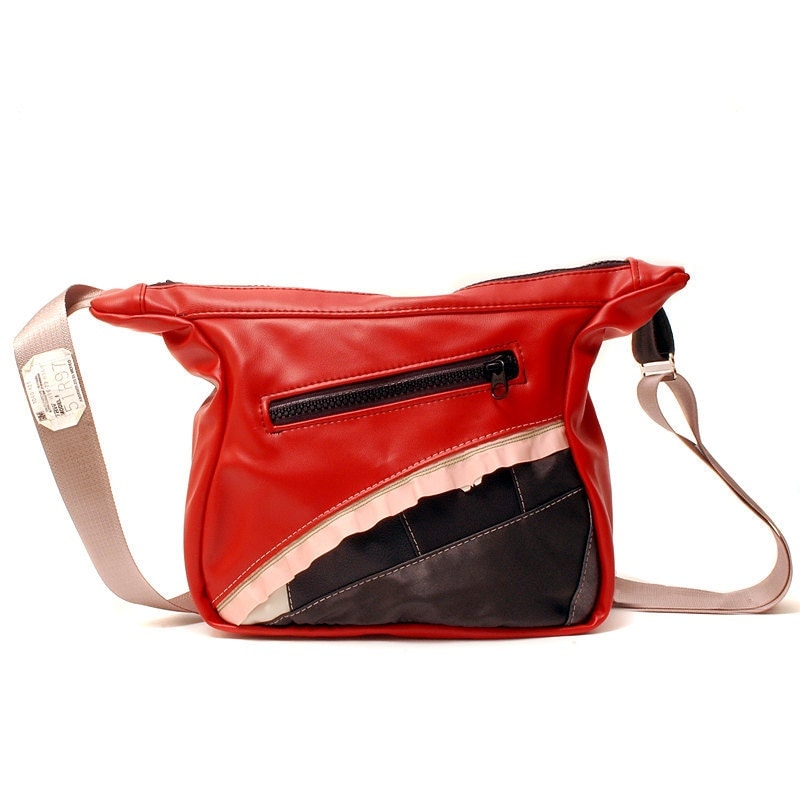 THE OTHER SIDE: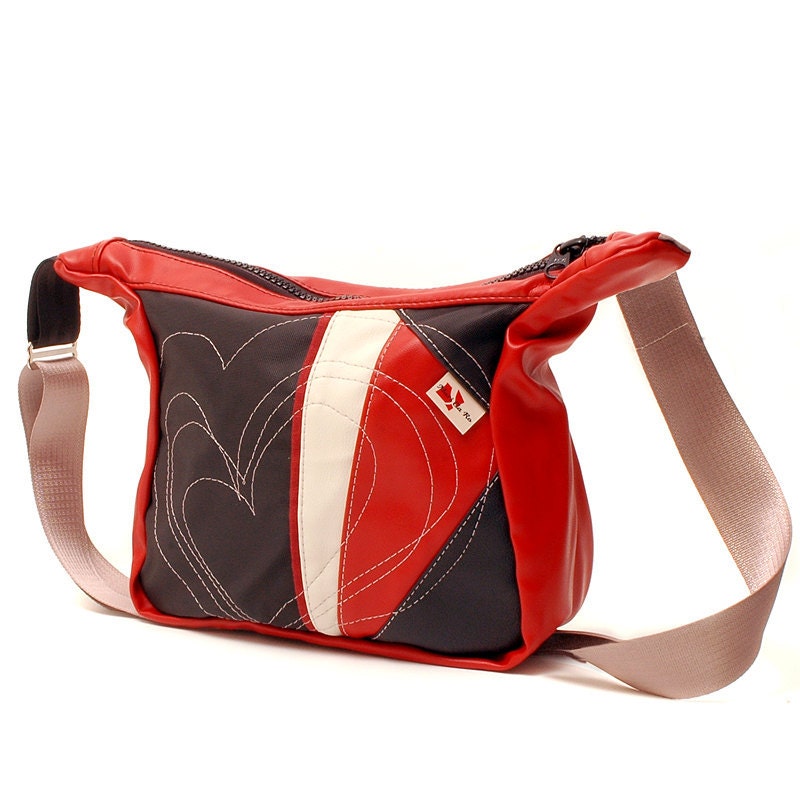 PROS:
Recyled
Striking/graphic
Looks sturdy
Pretty charming ruffle
Hearts
CONS:
Kind of sporty?
I might hate zippers.
Maybe too red-white-and-blue? (or is that black? I hope so!)
I can't tell if it's a weird shape.
Contender number two!
Cross Body Pleated Bag in Colorblock Brown, Green and Burnt Sienna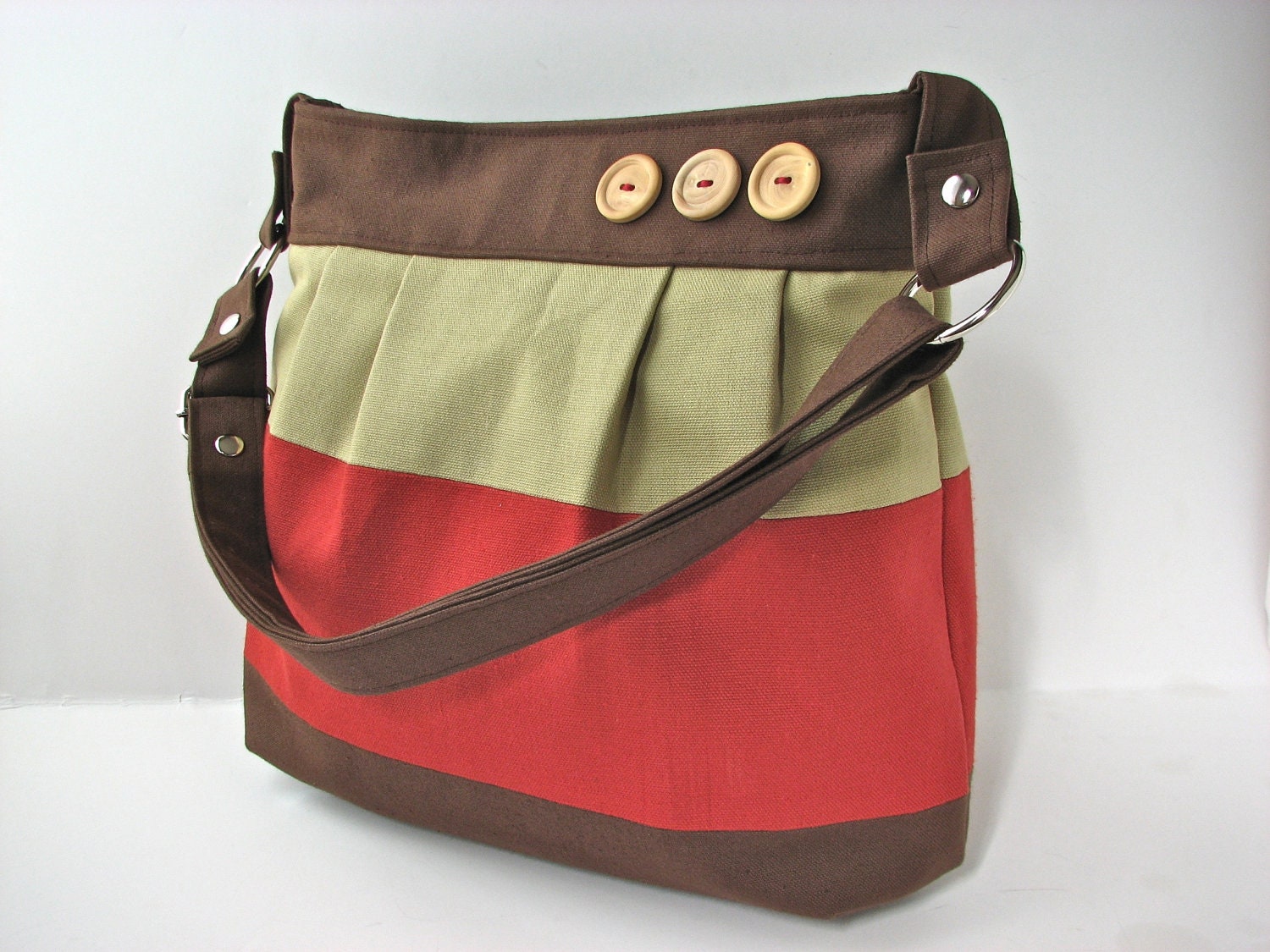 PROS:
I already have a purse by this lady and I love it.
Super pretty.
Buttons.
No zippers.
Will probably fit all my stuff.
CONS:
It's not leather, so it's a bit flimsier than the other.
Not super interesting looking.
Help!
You guys I am torn between two purses.